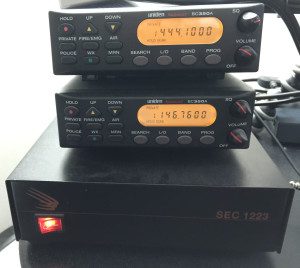 I've had a Samlex SEC 1223 – 23 amp power supply for many years now and it has always made a strange noise. I have two Uniden BC350A scanners hooked up to it that I use to stream local repeaters to Radio Reference / Broadcastify.
I decided to record the noise with my digital audio recorder so I could get some feedback from others on what it might be. It starts in the off position and then you hear me flip the switch on and then off again. (ignore the background noise of my furnace)
If you have any ideas what it is or how to fix it, please let me know. Thanks!