For some unknown reason, I woke up around 4am this morning. Just for kicks, I looked at the current stations being received by the automated receiver on my phone. I noticed lots of stations from Chicago which I've never picked up, especially with the indoor antenna pointed to the west-southwest. I then noticed WVTV from Milwaukee, WI (207 miles) and then WTLJ in the Grand Rapids, MI area (232 miles).
Not wanting to get out of bed, I quickly scanned the tuner on my iPhone using the Channels app. I was able to confirm WFLD (127 miles), WQPT (137 miles), KWQC (137 miles) and WQAD (137 miles).
Did anyone else pick up any distant stations this morning?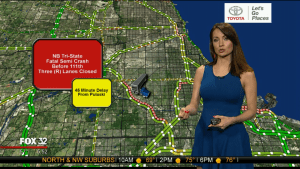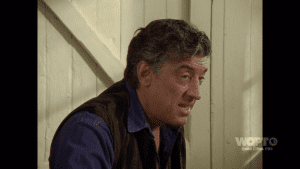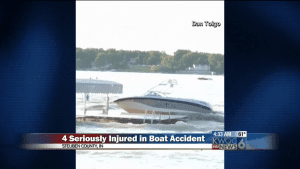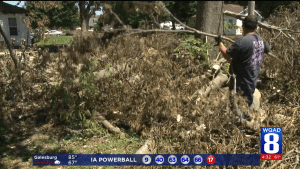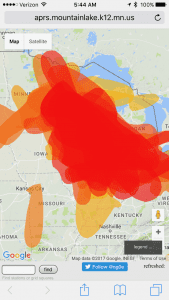 TV DX Log from automated tuner (7/17/2017)
*stations in bold are confirmed
WFLD – Chicago, IL – 127 miles
WCIU – Chicago, IL – 127 miles
WPWR – Chicago, IL – 127 miles
WJYS – Chicago, IL – 127 miles
WSNS – Chicago, IL – 127 miles
WXFT – Chicago, IL – 127 miles
WMAQ – Chicago, IL – 127 miles
WGN – Chicago, IL – 127 miles
WGBO – Chicago, IL – 128 miles
WYCC – Chicago, IL – 128 miles
WQPT – Lynn Center, IL – 137 miles
KWQC – Lynn Center, IL – 137 miles
KLJB – Lynn Center, IL – 137 miles
WQAD – Lynn Center, IL – 137 miles
WVTV – Milwaukee, WI – 207 miles
WTLJ – Allendale, MI – 232 miles
KGAN – Walker, IA – 240 miles
KRIN – Walker, IA – 240 miles
KFXA – Van Horne, IA – 240 miles